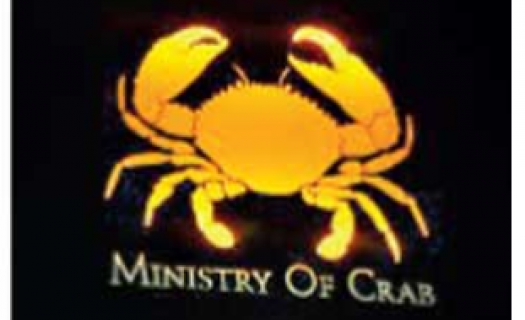 Upscale seafood restaurant Ministry of Crab has filed action against a restaurant named the Black Crab in the Commercial High Court of the Western Province over infringement of its trademark and unfair competition.
In a press release, the Ministry of Crab said that the High Court enjoined a ruling in favour of the Plaintiff which was extended to November 22, 2017.
The Defendants were two individuals who had opened a restaurant under the name Black Crab using an identical logo with the similar colour scheme, of the Plaintiff's Ministry of Crab.
Ministry of Crab said that it tried resolving the matter amicably by sending a cease and desist letter to the Defendants bringing to their attention the similarity of the two logos and urged them to remove the logo from their business, but despite this, the Defendants continued to trade under the same logo.
The Counsel of the Plaintiff, Manoj Bandara with Hasitha Gamage and Shanika Gunawardena who were instructed by Sudath Perera Associates, stated that the Defendants were using the goodwill associated with the Plaintiff's logo to their advantage.
"It is necessary to ensure that reputed logos such as Ministry of Crab's do not lose its significance and transform into a generic logo over time," the Ministry of Crab added.
The Ministry of Crab was established by chef Darshan Munidasa in partnership with former national cricketers Mahela Jayawardana and Kumar Sangakkara.